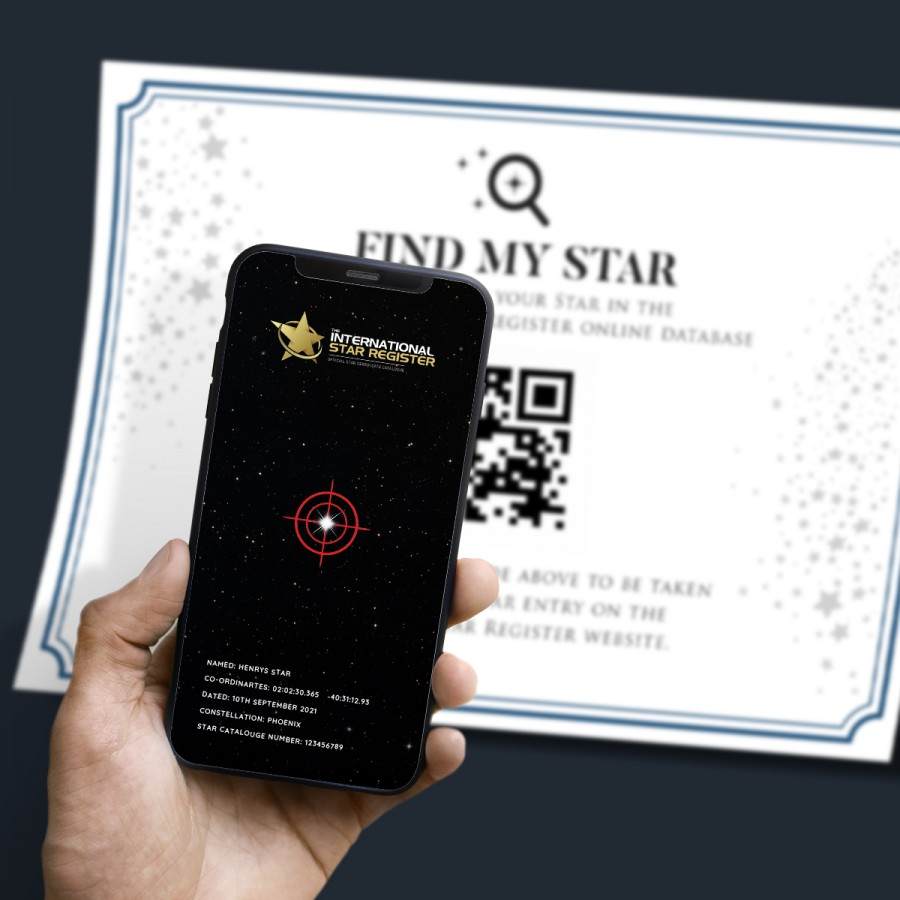 Maximize
Display all pictures
This pack contains:
• A combined Certificate of Registration and A3 Star Chart Scroll, showing the exact location of your named star with astronomical co-ordinates. 
• A beautiful engraved star made from solid American Oak, showing your Star Name, Constellation, Star Co-ordinates and date of registration.
* A copy of the best selling 350 page Dorling Kindersley 'Stars & Planets' book with everything you need to know about stars, planets and constellations, along with sky guides and crystal clear star charts.
• Complimentary messaging service. 
• Packaged in an attractive presentation gift box.
Your personalisation will be added exactly as it is entered so please ensure all spelling, grammar and capitalisation is correct before adding your gift to the basket.