Name a Star - Introductory Gift Set
£15.99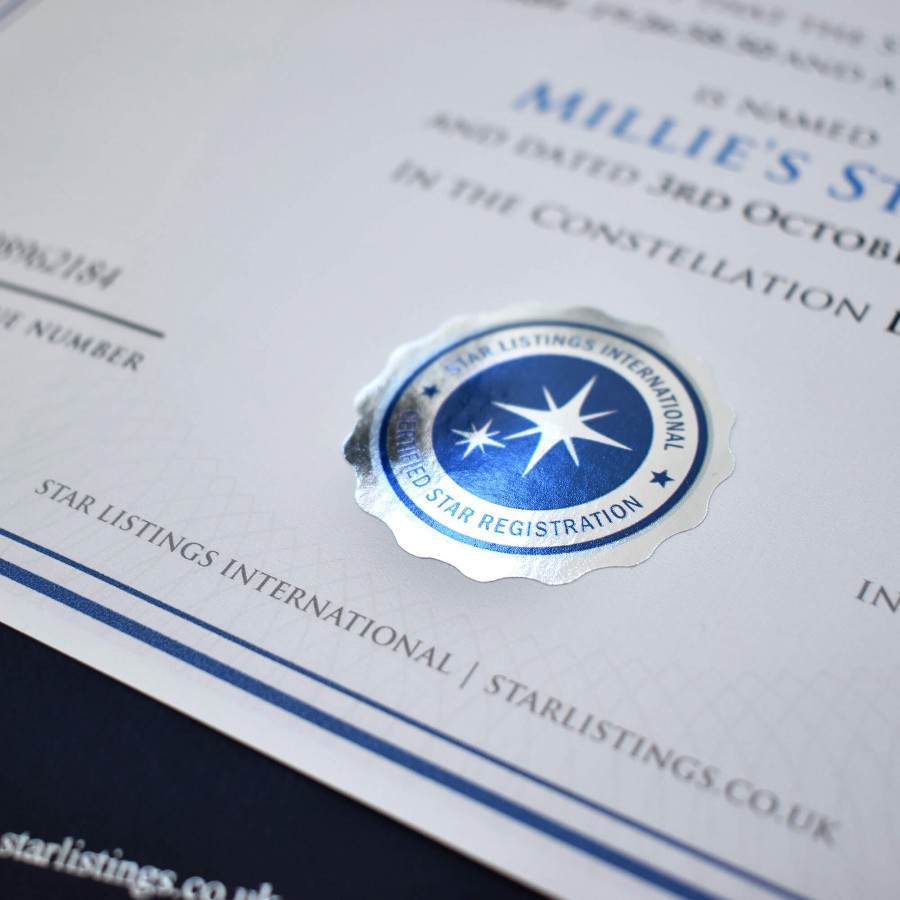 Maximize
Display all pictures
click image above to enlarge
Name a Star - Introductory Gift Set
£15.99
What's Included?
A4 Certificate of Registration
A4 Star Chart Scroll
Stars & Planets Leaflets
A3 Night Sky Constellation Poster
Entry into the Star Registry Database
This is our basic introductory Name A Star Gift Set – perfect as a little gift for someone you care about. It would also make a fantastic keepsake for a starry-eyed loved one on Valentine's Day or their birthday as a way of showing them how much they mean to you.
An A4 Star Chart showing the exact location of your named star with astronomical co-ordinates.
An A3 Night Sky Constellation Poster showing all the 88 constellations making it easy to identify where in the sky your star is located.
Packaged in an attractive metalic blue presentation wallet, perfect for all occasions & recipients.
Automatic inclusion in the Star Listings International online Star Registry Database, allowing you to view and track your Star online 24/7.