Name a Star - Star Plaque Gift Set
£60.00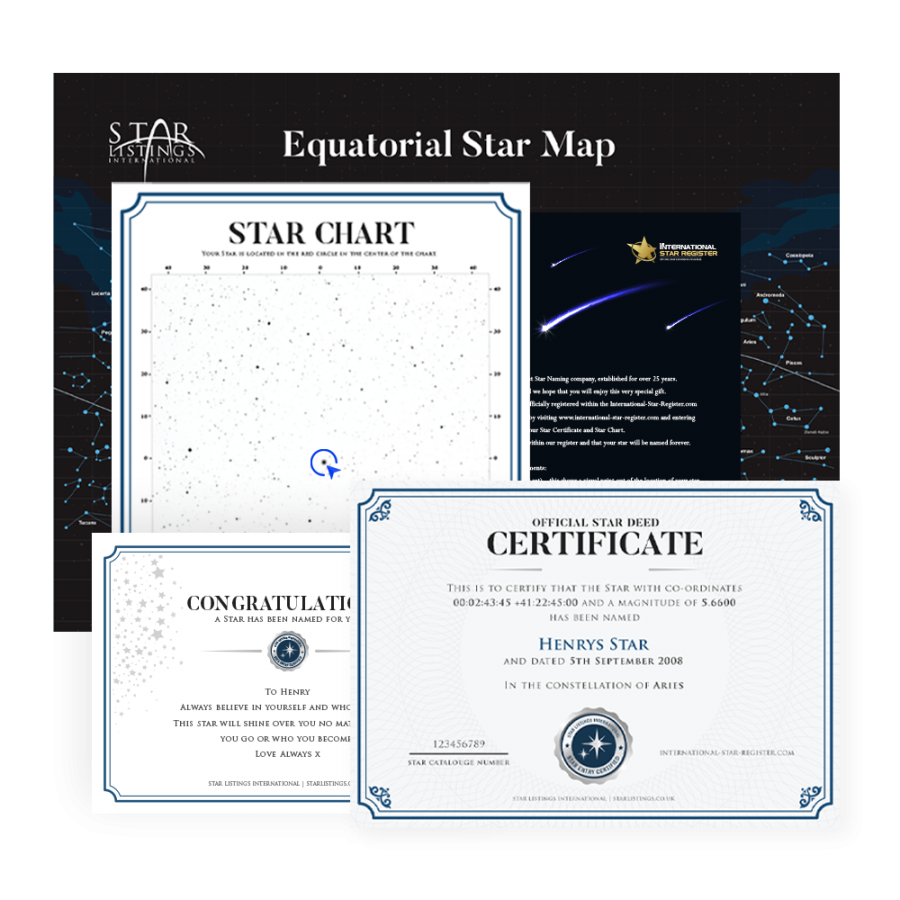 Maximize
Display all pictures
click image above to enlarge
Name a Star - Star Plaque Gift Set
£60.00
What's Included?
Certificate of Registration
A3 Star Chart Scroll
Presentation Gift Box
Stainless Steel Plaque
Entry into the Star Registry Database
A combined Certificate of Registration and A3 Star Chart Scroll, showing the location of your Star with astronomical co-ordinates.
Stainless Steel Plaque with details of your named star with astronomical co-ordinates and your own personal message mounted on a wooden mount with built in stand.
Packaged in an attractive keepsake navy and metalic presentation gift box, perfect for all occasions & recipients.
Automatic inclusion in the Star Listings International online Star Registry Database, allowing you to view and track your Star online 24/7.